YOKOGAWA

TCB Avgidis Automation SA is an Athens-based company specializing in industrial automation solutions. Established in 1992, the company can offer fully integrated leading edge solutions in maritime and industrial automation systems and applicationbs. Wide ...
Read More...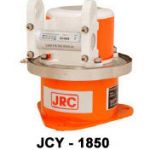 Space Electronics Ltd, has been founded in 1976 and since then it constitutes one of the leading marine electronics, navigation and communication firms in Greece. Representing the most famous makers in the world, Space Electronics Ltd., offers products of ...
Read More...
Ship repairs and services.Diesel engines component reconditioning fuel injection equipment motor rewind and all low and medium voltage rotating equipment. In-situ machining line boring etc.Service/sales representation for: Wartsila Pielstick SKL Deutz Kob ...
Read More...

OCEANKING was founded in 1989 and operates in Piraeus – Greece as well as in Cyprus. OCEANKING employs qualified naval architects and marine engineers and is managed by Costas Hassiotis and Panos Yannoulis with a permanent staff presently consisting ...
Read More...

Malins Marine Service Co. Ltd. Locate Shanghai City. Our product is navigation and communication equipment ,including: marine radar,gyrocompass,autopilot,satcom-b/m/c/f,GMDSS,etc... Our service: 1,installation 2,repair 3,maintenance 4,commission Maker of ...
Read More...