YANMAR
Seascape Marine & Trading Ltd. is a company that specializes in ship spare parts and deck equipment supplies for repairs and new buildings, providing full support and technical consultancy on an international level. During these 14 years, we are proud ...
Read More...

Ship repairs and services.Diesel engines component reconditioning fuel injection equipment motor rewind and all low and medium voltage rotating equipment. In-situ machining line boring etc.Service/sales representation for: Wartsila Pielstick SKL Deutz Kob ...
Read More...

KYROS MARITIME " company is specified in selling alternative marine spare parts of all the major manufacturers , such as ALFA LAVAL , WESTFALIA , MITSUBISHI , DAIHATSU , YANMAR , HATLAPA , FUKUSHIMA . We can provide you with top quality alternative spare ...
Read More...

Our company Omnis Marine, has partnered with Kormarine Services, representing the Group in Europe. We now provide technical services; certified technicians to perform any type of repairs, rebuilding, overhauling and other operations. Our Hyundai Heavy In ...
Read More...
Ship Spares Suppliers, Manufacturers and traders in spare parts for medium and high-powered diesel engines for the marine industry
Read More...
Chittagong, Chittagong, Bangladesh
Ship breaking yard based second hand and reconditioned ship spare parts and equipment exporter/supplier with greater concern on quality. Maven is designed as one stop source for all kind of second hand ships equipment and spare parts from the range of two ...
Read More...
We supply an extensive range of marine equipment, including diesel engine and parts, air compressors, turbocharger, purifiers, freshwater gensets, pumps, hydraulic pump, hydraulic motors, plate heat exchangers, container lashing materials,marine fenders, ...
Read More...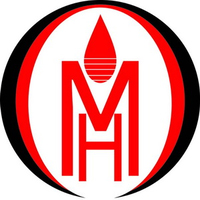 Bhavnagar, India, Gujarat, India
We M. HARAKHJI AND SONS, BHAVNAGAR (INDIA) reconcile that we are one of the leading exporter of second hand reusable, good condition ship machineries and spares sourced from ships for Re-cycling. ​We have very big enclosed warehouse in Mamsa, Industrial A ...
Read More...

ERAM MARINE " as the vendor of all types of marine engine spare parts regarding the engines , pumps, auxiliary engines spare parts, all type of turbo chargers (ABB, BBC, Napier, Veb, Man-B&W, Mitsubishi,) Hydraulic Motors and Pumps, Centrifugal Oil ...
Read More...

REZA ENTERPRISE is a ship recycling associated company engaged in the Marine field on the west coast of India. The company is the stockiest and supplier of marine spares & equipment to ship Owners, Ship Managers and industries.The Range of activities ...
Read More...

Ship spares suppliers. Authorized suppliers spares KEMEL, YANMAR, DAIKIN, MIBO NAMIREI, KOBELCO
Read More...