WARTSILA

Ship repairs and services.Diesel engines component reconditioning fuel injection equipment motor rewind and all low and medium voltage rotating equipment. In-situ machining line boring etc.Service/sales representation for: Wartsila Pielstick SKL Deutz Kob ...
Read More...

Our company Omnis Marine, has partnered with Kormarine Services, representing the Group in Europe. We now provide technical services; certified technicians to perform any type of repairs, rebuilding, overhauling and other operations. Our Hyundai Heavy In ...
Read More...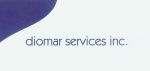 DIOMAR SERVICES INC.  is a consulting naval architecture and marine engineering company established and based in Greece on July of 1999. Genuine and OEM Spare parts for DEUTZ, MAK, MWM, FUJI and CATERPILLAR, PIELSTICK, WARTSILA, MTU main engin ...
Read More...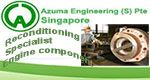 Qualified Recondition Repairer (ISO 9001:2000 since November 1998)Qualified marine diesel component repairer for:Piston crowns Cylinder covers Exhaust valve spindles Exhaust valve seats Exhaust housings etcCertified by:Our reconditioning and repairing tec ...
Read More...
Chittagong, Chittagong, Bangladesh
Ship breaking yard based second hand and reconditioned ship spare parts and equipment exporter/supplier with greater concern on quality. Maven is designed as one stop source for all kind of second hand ships equipment and spare parts from the range of two ...
Read More...

Gravendeel, Zuid-Holland, The Netherlands
  Established in 1935, we specialize in delivering OEM spare parts for four stroke diesel engines of European origin. The parts are manufactured by European Original Equipment Manufacturers. Warranties similar to those of the engine builders are gra ...
Read More...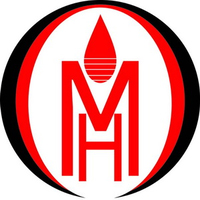 Bhavnagar, India, Gujarat, India
We M. HARAKHJI AND SONS, BHAVNAGAR (INDIA) reconcile that we are one of the leading exporter of second hand reusable, good condition ship machineries and spares sourced from ships for Re-cycling. ​We have very big enclosed warehouse in Mamsa, Industrial A ...
Read More...

REZA ENTERPRISE is a ship recycling associated company engaged in the Marine field on the west coast of India. The company is the stockiest and supplier of marine spares & equipment to ship Owners, Ship Managers and industries.The Range of activities ...
Read More...