MAK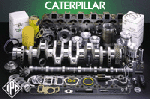 Representatives & Distributors. INTERTRADE LTD is a servicing to international shipping. In cooperation with makers and dealers in Europe and U.S.A. we procure original spare parts for diesel engines DEUTZ (KHD), MWM, STORK, MaK, CATERPILLAR, CUMMINS ...
Read More...
Ship Spares Suppliers.European equipment for Marine & Industry Main + Auxiliary engines associated spareparts and their components. Cylinder liners fuel injection equipment etc.    
Read More...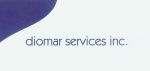 DIOMAR SERVICES INC.  is a consulting naval architecture and marine engineering company established and based in Greece on July of 1999. Genuine and OEM Spare parts for DEUTZ, MAK, MWM, FUJI and CATERPILLAR, PIELSTICK, WARTSILA, MTU main engin ...
Read More...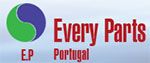 We are a firm basis and origin in Vigo - Spain, where we have located our warehouses and workshops.We have the technical team with over 30 years of experience in brand DEUTZ, MWM, ABC, CUMMNIS, CATERPILLAR, ECHEVARRIA, GUASCOR, MAK, BLACKSTONE Mirrlees, M ...
Read More...

Owner-operated business Wenzel Marine has been specialising in this area since 1991 and is able to process more than 70% of its customer orders from its on-site warehouse in Brinkum, near Bremen. Our main business is the supply of genuine and non-genuine ...
Read More...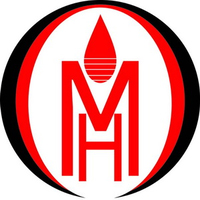 Bhavnagar, India, Gujarat, India
We M. HARAKHJI AND SONS, BHAVNAGAR (INDIA) reconcile that we are one of the leading exporter of second hand reusable, good condition ship machineries and spares sourced from ships for Re-cycling. ​We have very big enclosed warehouse in Mamsa, Industrial A ...
Read More...

Eltrak CAT is the Caterpillar dealership in Greece. It is responsible for the full line of Caterpillar earthmoving,  power generating products, marine engines as well as CAT lift trucks and after-sale support.Additionally Eltrak repres ...
Read More...

Stanmore, London, United Kingdom
Leading stockiest of reusable marine equipments and spares. We are the only company with their office in London and own warehouse in India.  Following are the goods that we usually have in ready stock. 1. Main engine,generators and parts (Deut ...
Read More...

REZA ENTERPRISE is a ship recycling associated company engaged in the Marine field on the west coast of India. The company is the stockiest and supplier of marine spares & equipment to ship Owners, Ship Managers and industries.The Range of activities ...
Read More...