Jotron

Ship repairs and services.Diesel engines component reconditioning fuel injection equipment motor rewind and all low and medium voltage rotating equipment. In-situ machining line boring etc.Service/sales representation for: Wartsila Pielstick SKL Deutz Kob ...
Read More...
Navigation and Equipment Communication. Specialised in the supply installation and service of maritime electronics. We aim to provide innovative efficient and functional solutions in the fields of Communication Navigation Observation and Automation System ...
Read More...

Aage Hempel Group is a prominent company within the global maritime sector, specialising in the service, sales and installation of an extensive range of marine electronics equipment. Service and Repair of maritime communication navigational automation an ...
Read More...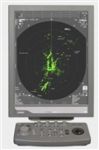 NH ROTTERDAM, Schaardijk 23, The Netherlands
Alphatron Marine BV of Rotterdam was founded in 1989 and currently employs about 135 people. The company is privately owned and has a flexible approach to both manufacturers and customers. A fully autocad supported engineering team takes care of all new b ...
Read More...