JRC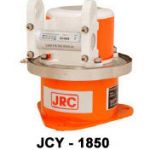 Space Electronics Ltd, has been founded in 1976 and since then it constitutes one of the leading marine electronics, navigation and communication firms in Greece. Representing the most famous makers in the world, Space Electronics Ltd., offers products of ...
Read More...
Maritronics was born in 1980 from the tough Marine Electronics environment of the United Arab Emirates, far from the traditional Marine Electronics manufacturing nations. Powered by a team of factory trained engineers, backed by original spare parts inven ...
Read More...

For four decades, Elcome International has been providing world class sales and service support for leading customers in the maritime industry throughout the Arabian Gulf. We represent top international manufacturers and service providers of Airtime,&nbsp ...
Read More...
Chittagong, Chittagong, Bangladesh
Ship breaking yard based second hand and reconditioned ship spare parts and equipment exporter/supplier with greater concern on quality. Maven is designed as one stop source for all kind of second hand ships equipment and spare parts from the range of two ...
Read More...

Malins Marine established since 1997, has grown to become a leading provider of one stop solutions for navigation and communication system in China. With our head office in Shanghai, we are able to be a full service provider and our team of highly compet ...
Read More...
Malins Marine Service Co. Ltd. Locate Shanghai City. Our product is navigation and communication equipment ,including: marine radar,gyrocompass,autopilot,satcom-b/m/c/f,GMDSS,etc... Our service: 1,installation 2,repair 3,maintenance 4,commission Maker of ...
Read More...
Import-Export of Navigational Marine Electronics especially ARPAs RADARs and Gyrocompasses.
Read More...

Chittagong, Chittagong, Bangladesh
Dear Sir, Good day to you. We are introducing ourselves as " BLUE OCEAN MARINE ELECTRONICS " from Bangladesh. We have been doing business successfully in international market as an exporter & supplier of used navigation equipment (RADAR, GMDSS, GYROCO ...
Read More...