FUJI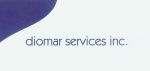 DIOMAR SERVICES INC.  is a consulting naval architecture and marine engineering company established and based in Greece on July of 1999. Genuine and OEM Spare parts for DEUTZ, MAK, MWM, FUJI and CATERPILLAR, PIELSTICK, WARTSILA, MTU main engin ...
Read More...

Repairs and installations of refrigeration and air conditioning systems. The company has a vast experience and expertise in refrigeration and air conditioning systems with the support of highly qualified staff are able to undertake any work on land and se ...
Read More...

Munro, Buenos Aires, Argentina
Life Saving Equipment. Over a decade supplying lifesaving and personal protection equipment, for the maritime industry, Military Forces, Off-Shore and aeronautical industries. Integral maritime and industrial maintenance solutions to ship-owners, shipyard ...
Read More...

Safety equipment.Approved by class service for fire extinguishers, breathing apparatus and life rafts, lifeboats and rescue boats. All services approved by Class, issue of international certificates.
Read More...