DEUTZ

A. Makarian Company, continues the project of "MERKOURIOS MAKARIAN S.A." who was the pioneer founder in 1960 in Greece upon fuel injection systems. From 2000 the company expanded to new owned facilities and continues through the 45 years of knowledge and ...
Read More...

Ship repairs and services.Diesel engines component reconditioning fuel injection equipment motor rewind and all low and medium voltage rotating equipment. In-situ machining line boring etc.Service/sales representation for: Wartsila Pielstick SKL Deutz Kob ...
Read More...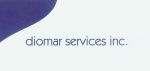 DIOMAR SERVICES INC.  is a consulting naval architecture and marine engineering company established and based in Greece on July of 1999. Genuine and OEM Spare parts for DEUTZ, MAK, MWM, FUJI and CATERPILLAR, PIELSTICK, WARTSILA, MTU main engin ...
Read More...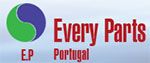 We are a firm basis and origin in Vigo - Spain, where we have located our warehouses and workshops.We have the technical team with over 30 years of experience in brand DEUTZ, MWM, ABC, CUMMNIS, CATERPILLAR, ECHEVARRIA, GUASCOR, MAK, BLACKSTONE Mirrlees, M ...
Read More...

Owner-operated business Wenzel Marine has been specialising in this area since 1991 and is able to process more than 70% of its customer orders from its on-site warehouse in Brinkum, near Bremen. Our main business is the supply of genuine and non-genuine ...
Read More...

Gravendeel, Zuid-Holland, The Netherlands
  Established in 1935, we specialize in delivering OEM spare parts for four stroke diesel engines of European origin. The parts are manufactured by European Original Equipment Manufacturers. Warranties similar to those of the engine builders are gra ...
Read More...

Ships spares supliers.General representative of Deutz AG in Greece responsible for sale of Deutz diesel engines spare parts and service.
Read More...