DAIHATSU

History has seen the proliferation of the diesel engine in ocean-going vessels, and growing in tandem with that has been DAIHATSU DIESEL, engineering and implementing high-performance engines, building up years of actual achievements and integrating all f ...
Read More...

KYROS MARITIME " company is specified in selling alternative marine spare parts of all the major manufacturers , such as ALFA LAVAL , WESTFALIA , MITSUBISHI , DAIHATSU , YANMAR , HATLAPA , FUKUSHIMA . We can provide you with top quality alternative spare ...
Read More...
Ship Spares Suppliers, Manufacturers and traders in spare parts for medium and high-powered diesel engines for the marine industry
Read More...

International After Sales Service Network. Select an area on the map to view nearest service facilities. Web page powered by MARINE INDUSTRIAL CONCERNS S.A
Read More...
Chittagong, Chittagong, Bangladesh
Ship breaking yard based second hand and reconditioned ship spare parts and equipment exporter/supplier with greater concern on quality. Maven is designed as one stop source for all kind of second hand ships equipment and spare parts from the range of two ...
Read More...
We supply an extensive range of marine equipment, including diesel engine and parts, air compressors, turbocharger, purifiers, freshwater gensets, pumps, hydraulic pump, hydraulic motors, plate heat exchangers, container lashing materials,marine fenders, ...
Read More...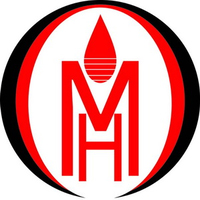 Bhavnagar, India, Gujarat, India
We M. HARAKHJI AND SONS, BHAVNAGAR (INDIA) reconcile that we are one of the leading exporter of second hand reusable, good condition ship machineries and spares sourced from ships for Re-cycling. ​We have very big enclosed warehouse in Mamsa, Industrial A ...
Read More...

Kenner-New Orleans, LA, United States
Gulf States Marine Technical Bureau, Inc. is owned and operated by a professional marine engineer. We employ people with extensive expertise in any type of repairs such as steel work, engine repairs, electric motor rewinding to take place aboard a vessel ...
Read More...

Company's services include : Ship's Agency at Panama Canal all ports of Egypt, Inspection & Maintenance of Life boats/Davits, Fall Preventing Devices (FPDs) supply, Anqing Daihatsu 5DK-20 parts supply,  protection from Pi ...
Read More...

REZA ENTERPRISE is a ship recycling associated company engaged in the Marine field on the west coast of India. The company is the stockiest and supplier of marine spares & equipment to ship Owners, Ship Managers and industries.The Range of activities ...
Read More...