CATERPILLAR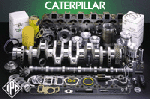 Representatives & Distributors. INTERTRADE LTD is a servicing to international shipping. In cooperation with makers and dealers in Europe and U.S.A. we procure original spare parts for diesel engines DEUTZ (KHD), MWM, STORK, MaK, CATERPILLAR, CUMMINS ...
Read More...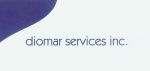 DIOMAR SERVICES INC.  is a consulting naval architecture and marine engineering company established and based in Greece on July of 1999. Genuine and OEM Spare parts for DEUTZ, MAK, MWM, FUJI and CATERPILLAR, PIELSTICK, WARTSILA, MTU main engin ...
Read More...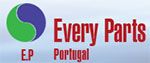 We are a firm basis and origin in Vigo - Spain, where we have located our warehouses and workshops.We have the technical team with over 30 years of experience in brand DEUTZ, MWM, ABC, CUMMNIS, CATERPILLAR, ECHEVARRIA, GUASCOR, MAK, BLACKSTONE Mirrlees, M ...
Read More...

Owner-operated business Wenzel Marine has been specialising in this area since 1991 and is able to process more than 70% of its customer orders from its on-site warehouse in Brinkum, near Bremen. Our main business is the supply of genuine and non-genuine ...
Read More...
Chittagong, Chittagong, Bangladesh
Ship breaking yard based second hand and reconditioned ship spare parts and equipment exporter/supplier with greater concern on quality. Maven is designed as one stop source for all kind of second hand ships equipment and spare parts from the range of two ...
Read More...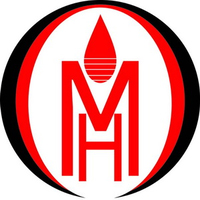 Bhavnagar, India, Gujarat, India
We M. HARAKHJI AND SONS, BHAVNAGAR (INDIA) reconcile that we are one of the leading exporter of second hand reusable, good condition ship machineries and spares sourced from ships for Re-cycling. ​We have very big enclosed warehouse in Mamsa, Industrial A ...
Read More...

Euromarine is exclusively dealing with remanufactured  and guaranteed    Caterpillar engines,   generator   sets   and spare parts since 1978 and has been certified with ISO 9001:2000 by Lloyd´s Register ...
Read More...

Eltrak CAT is the Caterpillar dealership in Greece. It is responsible for the full line of Caterpillar earthmoving,  power generating products, marine engines as well as CAT lift trucks and after-sale support.Additionally Eltrak repres ...
Read More...

ERAM MARINE " as the vendor of all types of marine engine spare parts regarding the engines , pumps, auxiliary engines spare parts, all type of turbo chargers (ABB, BBC, Napier, Veb, Man-B&W, Mitsubishi,) Hydraulic Motors and Pumps, Centrifugal Oil ...
Read More...