ABC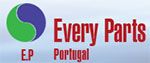 We are a firm basis and origin in Vigo - Spain, where we have located our warehouses and workshops.We have the technical team with over 30 years of experience in brand DEUTZ, MWM, ABC, CUMMNIS, CATERPILLAR, ECHEVARRIA, GUASCOR, MAK, BLACKSTONE Mirrlees, M ...
Read More...

Gravendeel, Zuid-Holland, The Netherlands
  Established in 1935, we specialize in delivering OEM spare parts for four stroke diesel engines of European origin. The parts are manufactured by European Original Equipment Manufacturers. Warranties similar to those of the engine builders are gra ...
Read More...